Sixth LWVJA Annual Meeting
May 26, 2022
The 2022 LWVJA Annual Meeting and Dinner was held May 26 at Bella Notte Restaurant. Reports were presented from various Committee Chairs. The Program Plan for the upcoming year was put forth and after discussion was voted in for 2022-23. Lifetime achievement awards were presented to four who have been League members for over 50 years, namely, Lola Dodge, Peg Eaton, Marge Duane, and Fran Parker. Each was presented with flowers and a Lifetime Member certificate. Featured speaker was Judy Karandjeff, Advocacy Chair, LWV of Michigan who updated us on Michigan's advocacy efforts as well as provided information on effective advocacy, and ways to advocate at the local level. Everyone enjoyed an evening of sharing and catching up – once again in person.
Elections included: Co-Presidents Pam Schultz and Shirley Zeller; and Susan Murphy as Treasurer. Deborah Nagy was voted onto the Nominating Committee.
The Annual Report will be mailed to members in June.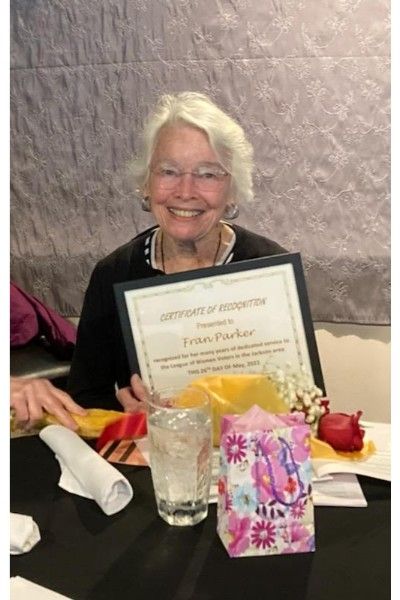 Fran Parker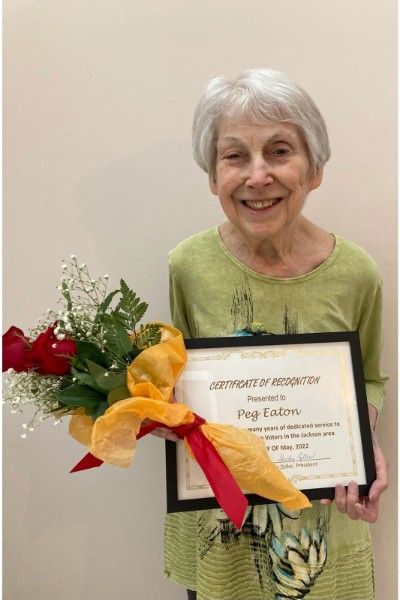 Peg Eaton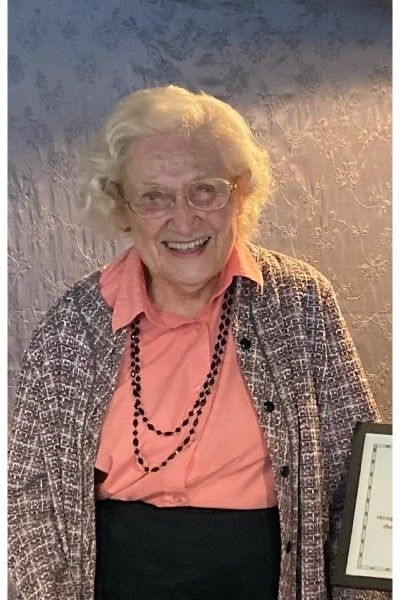 Lola Dodge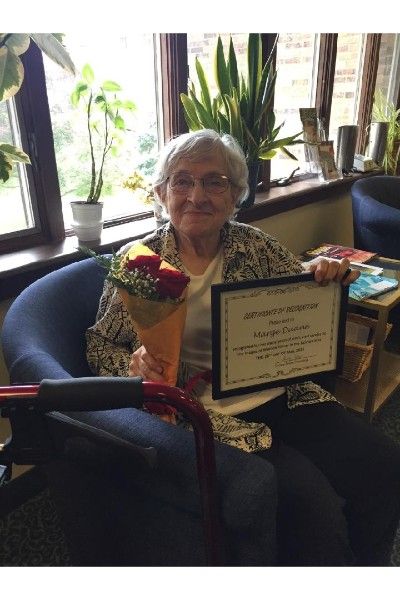 Marge Duane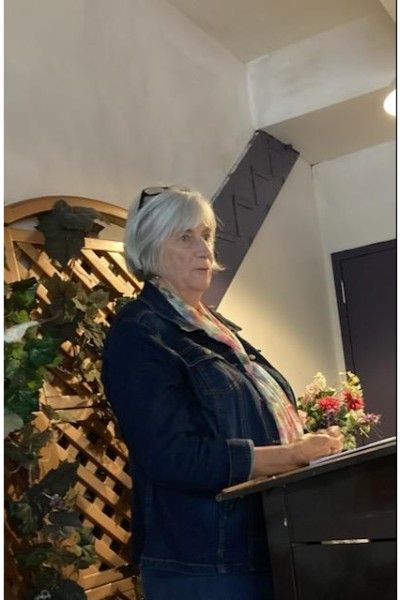 Judy Karandjeff, Guest Speaker, LWVMI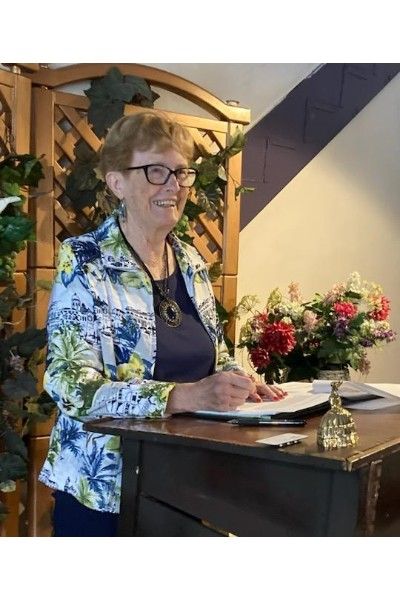 Shirley Zeller, President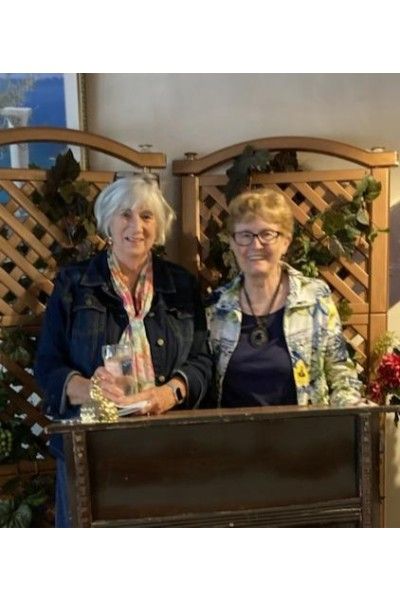 Shirley with Guest Speaker