VOTE411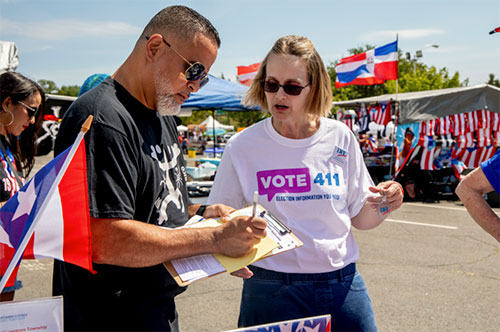 Find the facts about voting at
VOTE411.org
. Before an election:
Check your Voter Registration
Get information on Absentee Voting
Get information on Early Voting
Find your polling place
Learn about Overseas & Military Voting
Know what you need to Vote
Why VOTE411 Helps Voters
Election rules differ state by state, and sometimes change from year to year. By using VOTE411.org, voters can confirm their polling location, and see what their personal ballot will look like. Confirming this information before heading to the polls saves voters time and helps voters make more informed decisions. Click here to access the LWVUS full report on our 2020 Election Impact.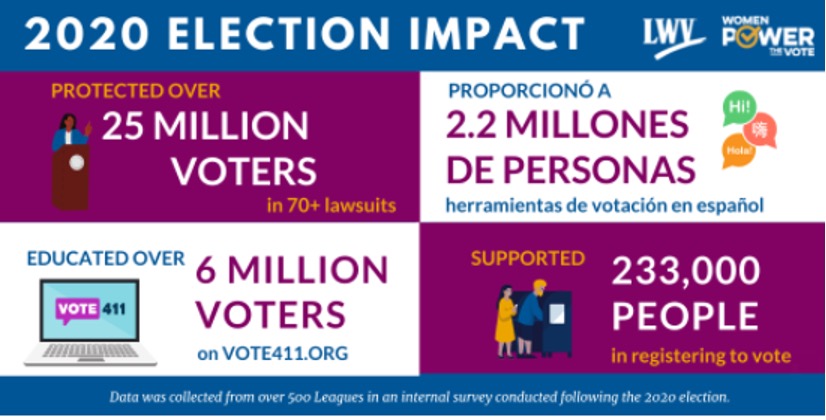 Your Local Voter Guide
Review the local voter guide for the candidates and issues. Candidates for public office are invited to participate in this non-partisan site. Interactive ballots with the responses of the candidate will be available 6 weeks before Election Day. Be an informed Voter! Click here to visit VOTE411.org, your one-stop source for election information.

Partnering with MLive
This year the we are again planning to work with MLive to provide coverage of our local races and proposals throughout Jackson County. For the past several years, LWV of Michigan has partnered with MLive to publish VOTE411 responses in MLive's online and print news publications in a number of communities including Jackson County.

VOTE411 Print Guide
Our print Voter Guide for Federal and State Elections will be available 6 weeks before the November election. In 2020 the League distributed over two-thousand one hundred (2100) Voter Guides throughout Jackson County. In 2022 the League will again be producing a print Voter Guide for local distribution.