Local Positions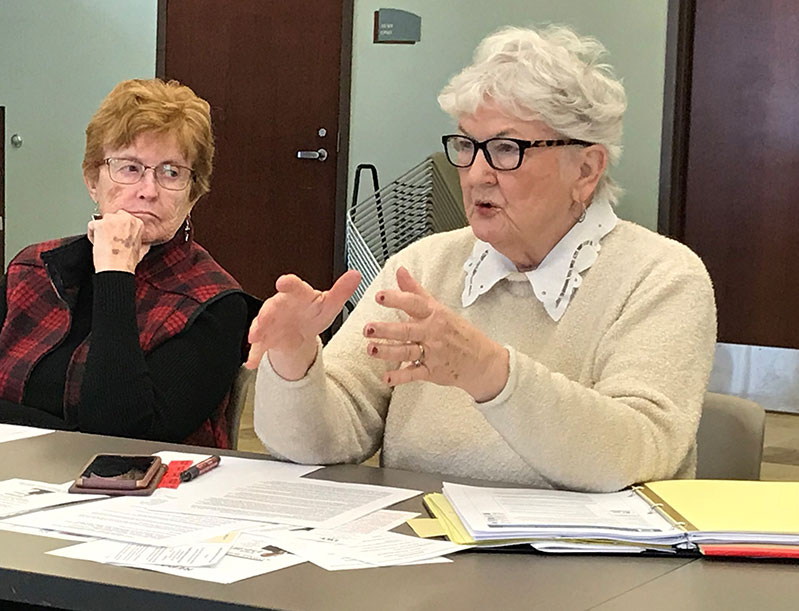 We are truly a grassroots organization…
The League of Women Voters takes action on an issue only when we have a position addressing that particular issue. More details on the process can be found on our Positions page.

Local Jackson Positions
Property Tax Foreclosure Prevention: LWVJA adopted our first local position in June 2020 after almost two years of study. Over 20 members participated in the Consensus discussion via ZOOM. This process enabled LWVJA to advocate in Jackson County relating to this issue. Our advocacy may include actively lobbying legislators, both in person, with testimony, and by mail and email. We may also publish information, send out press releases, hold educational forums and send out Action Alerts so that all members of the community may also communicate with their legislators.
LWVJA Advocacy:
Redistricting: Part of a decade of LWVMI advocacy ending in Michigan citizens voting to end gerrymandering and establish an independent citizens' commission with exclusive authority to adopt legislative district boundaries in Michigan. (2015 – 2018)
Local Environmental Advocacy (1970 – 2018):

CAFO and Biosolids affecting Jackson County environment (2018)
Natural Resources: establishment of the Jackson Environmental Commission which the City of Jackson established (2018)
Promoting household-hazardous-waste collection across the country, to ensure safe drinking water for all and to protect groundwater
1990's expansion of community right-to-know provisions in the renewal of the Resource Conservation and Recovery Act (RCRA).
Advocates FOR the Children's Environmental Protection Act (CEPA) (1997)
Active advocates for phasing out methyl bromide (1996)
1996 the Department of Energy sought our help in developing a National Dialogue on Nuclear Materials and Waste Management.
Recycling: In the 1980's the earlier Jackson League, through their advocacy, was instrumental in the development of the Jackson Recycling Center.
Passage of the 1986 U.S Emergency Planning and Community Right – to – Know Act which provided more tools to combat pollution.
the Clean Air Act (1970) and continued advocacy for environmental protection.
Housing: In the late 1960's, advocated in support of measures to combat discrimination in housing in the City of Jackson
Study and Review of LWV Michigan positions:
Social Services System (2019)
Agricultural Migrant/Seasonal Workers (2018)
Government Finance (2017)
Structure and Funding of Michigan's Public Libraries (2015)
Money in Politics (2015)
---
National Positions can be found on LWV National Website regarding Impact on Issues.
State Positions can be found by clicking here.