Education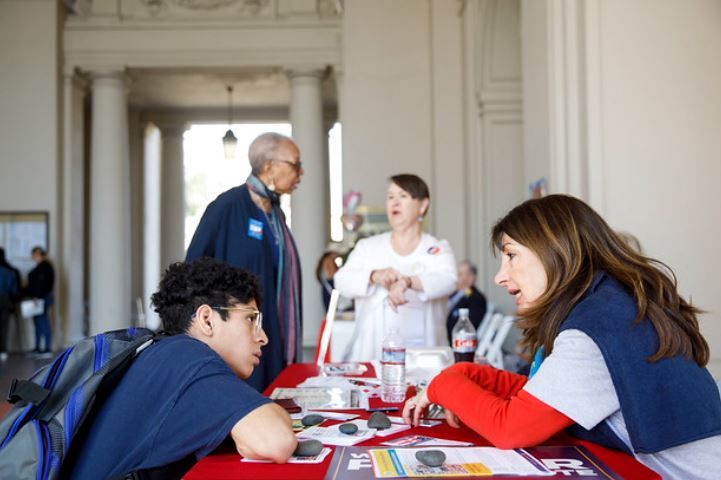 The League of Women Voters mission encourages informed and active participation in government, works to increase understanding of major issues, and influences public policy through education and advocacy.
Education on Issues
The League encourages people to vote and to have a say in the complex decisions that affect us all. League members continue to advocate for implementation of stronger campaign finance reforms. LWVJA was a leader in the successful push to the 2019 Constitutional Amendments on Redistricting. Michigan's first Independent Citizen's Redistricting Commission has submitted newly redrawn maps for 2022 elections. Click here for more redistricting information.
Voting Rights
Led by the League, in 2018 Michigan passed ballot 18, which added to Michigan's Constitutions crucial Voting Rights affecting every Michigan citizen. Know your voting rights. At the LWVMI website you may find more about your voting rights including:
Who can register to vote
How to register to vote
How to vote before Election Day
How to vote on Election Day
Identification for voting
Frequently Asked Questions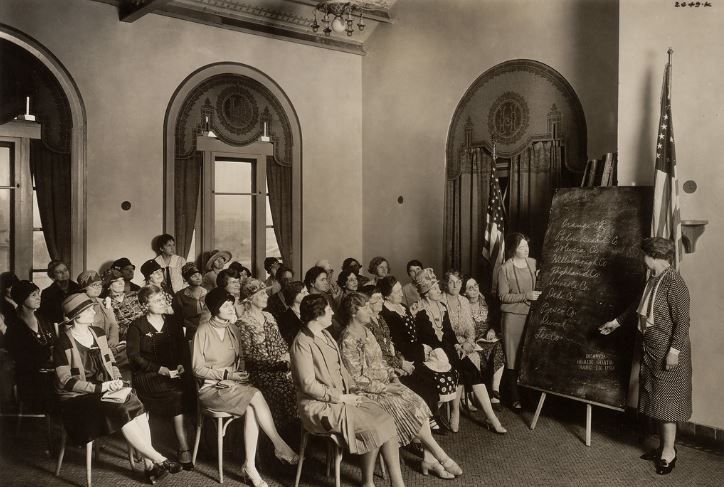 Citizenship School, 1929
Speaker's Bureau
LWVJA speaks to local organizations on issues relating to the following. Please contact LWVJA if you are interested in a presentation to your organization.
Voter Registration
Voter Rights
The League's 100 Years of History
Suffrage
League Positions and Advocacy Issues
2020 Census
JXN Community Forum
The JXN Community Forum is in its 15th year of offering forums to inform and educate the citizens on important issues affecting life in Jackson. We co-sponsor the Forums with the Carnegie Branch of the Jackson District Library. Click here to learn more about community forums.
Advocacy
Advocacy is a League activity that encourages the support or opposition for change including legislative change. Action can take place at all three levels of the League organization – national, state or local. The League supports issues and advocates for issues after member study and agreement. Currently local housing and foreclosure issues are being studied. Please click here to learn more about LWV positions and advocacy.