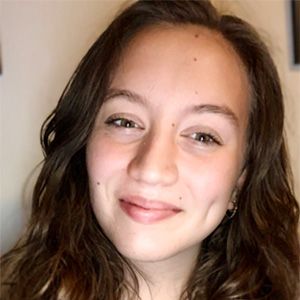 We want to take this opportunity to congratulate a member of our League., Abbey Frew. Abbey, a student at Jackson College in the Nursing Program, graduated and passed her Boards. It is no easy task, working, going to school, studying for your Boards, and yet she has found the time to not only join the LWVJA, but has contributed much to our active committees.
Abbey became a member of our LWVJA after volunteering as a server for our Annual Friendship Tea. Since joining the League, Abbey has worked with Roberta Sexton, our Membership Chair, in developing a PowerPoint training program as well as working with Voter Services, Vote 411, and recently joined our School Services, developing training modules for the schools.
I asked Abbey why she initially joined the LWVJA. She said she felt inspired by the women she met in our League.
"I didn't entirely know about the Jackson LWV before I went to the tea and joined. I really started to appreciate the work of the league when I got to help with the Vote 411 website. I was excited to become a more informed voter myself and help others do the same. The 2020 election was the first time I got to vote, so it was nice to have an outlet to know what I was voting on at a local level."
She further stated,
"I think the best way for a person outside the League to know what the League does for voter outreach, is to come to a League event or meeting and experience it themselves."
Well done Abbey in your career plans, and we look forward to continuing working together.